Description
Brand
Additional information
Reviews (0)
Description
The Lavezzini Boxer Chamber Vacuum Sealer is form the "TOP SERIES" range of table top chamber vacuum sealers:
"TOP SERIES" vacuum packing machines combine quality, design and high operating performance to be the best. Not only do these models have a very robust structure, but they also offer features like the control of vacuum application through a sensor, self-cleaning pump system to, "STEP VAC" function to pack liquids and programmable LCD panels controls with 20 available working programs to set the machine to the ideal vacuum packing process.
Features:
Electronic Soft Air
Stainless Steel
Removeable seal bars
Connection for the gastrovac system
90degree opening of casing
Waterproof control Panel
Overall dimensions  560 x 610 x 450
Size of the chamber  460mm x 500mm x 220mm (H)
Sealing bar  450mm
Vacuum pump  Q = 20/24 m3/h-OIL
Weight 68kg
Power  950W
Voltage  230 V/50-60 Hz
Options – please contact PackSealer for a quotation
Optional Gas Flush (requires nitrogen cylinder for nitrogen fill)
Optional micro-printer to label bags
Optional Polythene void fill blocks
Optional Vertical Chamber for liquid pouches
Optional second Seal bar for sealing multiple bags (Boxer Duo)
Optional 500mm Seal Bar (Big Boxer)
Brand
Lavezzini
Lavezzini have been manufacturing vacuum packing machines since 1983 and the aim is to supply customers with technologically advanced products. No matter if it concerns external suctions machines, vacuum packers with chamber or tray sealers: Lavezzini equipment can be a fundamental tool for any professional kitchen. Experience, innovation and technology are the milestones of "Lavezzini" group, one of the main manufacturers of vacuum packing machines worldwide.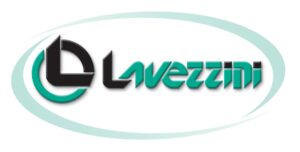 ---
Only logged in customers who have purchased this product may leave a review.