Description
Brand
Additional information
Reviews (0)
Description
Audion VALIDATABLE POWER SEALER 1020mm Heavy Duty Sealing machine
Robust tabletop validatable impulse sealer for sealing flexible synthetic packages
The Audion Validatable Power Sealer 1020 guarantees a high standard of seal integrity for food and non-food products. The machine is equipped with an easy-to-use digital Audion control panel. Seal- and cooling time are separately adjustable to suit the type of material. This machine is equipped with a temperature controller and can be used in validated processes.
The machine is equipped with upper and lower sealing bars. When using relative thin laminates the upper sealing bar can be switched off. The impressive seal quality, makes this machine suitable for many different applications also for users of "special laminates".
All the Validatable Power Sealer models are compatible with EN 868-5 and DIN 58953, part 7 norms. Our Val PSR / Val Vac PSR series also fully comply with the ISO 11607-2 and ISO/TS 16775
Additional accessories and configurable options are available to meet the packaging requirements of every specific industry and optimize your packaging process
The Power Sealer range machines are also available with an integrated vacuum and gasflush function, in standard non-validatable version, as well as heat sealer version.
User-friendly digital Audion control panel
Equipped with temperature contoller
Compact industrial design
Sealing length up to 1020 mm
Large sealing bar opening: 45 mm
Bi-active sealing bars
Foot operation
We offer the Power Sealer in three different sizes , A420 ISM , A620 ISM and A1020ISM
This machine is delivered from the manufacturer in Holland.
| | |
| --- | --- |
| Product | AVAL PSR 1020 Power Sealer |
| Article number | A1020 ISTMED |
| Seal length | 1020 mm |
| Seal width | 8 mm |
| Type of machine | Impulse sealer, Validatable/calibratable/medical |
| Model | Table/Floor |
| Covering | Stainless Steel |
| Knife | Option |
| Pedal operated | Yes |
| Type of film | Laminate, Ready Made Bags, PVC, PP (Polypropylene), PE (Polyethylene), Aluminium Laminated Bags, Medical Pouches, Medical Film, Laminated Film, CPP |
| Thickness of film | 2 x 200 micron |
| Type of package | Bag |
| Industry/Application | Backery, Cheese, Coffee & Tea, Fire Department, Fish, Food, Fruit & Vegetables, Industrial Parts, Meat & Poultry, Medical & Laboratory, Office Supplies, Packaging & Logistics, Pet Food, Shop, Food Industry, Pharmaceutical Industry, Medical Industry, Laboratories |
| Type of product | Fluid, Granulate, Powder, Solid |
| Machine dimensions (l x w x h) | 1110 x 487 x 232 mm |
| Required air pressure | min 6,5 Bar |
Brand
Audion
Audion Packaging Machines are high quality European made packaging machines with a worldwide service network.
With Audion you have a choice of packaging machines that meet your production requirements. The extensive range of machines covers a large packaging need. Audion Elektro specialise in design and development and manufacture of packaging machinery for the high-end packaging industry. Audion Packaging Machines are sold worldwide and pack everything; from medical, industrial parts to food. Audion Elektro manufacture high quality products for every market, from industrial to retail, standard or custom made, Audion develop a solution for your packaging challenges. Not only for today, but also for the future.
Audion Packing Machines:
Table top heat sealers
Medical / pharmaceutical / high tech packaging
Vacuum packing
Automatic packaging
Shrink packaging
Rotary / Band sealers
Tray sealers
Packaging material – Consumables
Packaging machines for E-commerce
As well as producing standard machines, Audion are happy to provide bespoke models where required.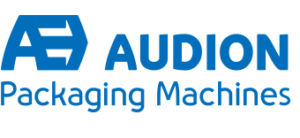 Additional information
| | |
| --- | --- |
| Weight | 100 kg |
| Bag Material | |
| Capacity | |
| Seal Length | |
| Seal Width | |
| Sealer Type | |
| Feature | |
---
Only logged in customers who have purchased this product may leave a review.