Description
Brand
Reviews (0)
Description
TableTop Audion Speedpack A300
A smart industrial bagger that excels in flexibility and productivity!
This tabletop all-electric automatic poly bagger efficiently bags and seals your products at high speed from pre-opened bags on roll.
Just simply choose your ideal bag size, plug in the Audion Speedpack Tabletop and start packing your products! No compressed air is needed!
Audion Speedpack Tabletop A300 features an industrial quality and user-friendly touchscreen interface with the capacity to store up to 50 jobs. The integrated load shelf can be adjusted to various angles, ensuring optimal set-up for bulky products.
Flexible Poly Bagging
Flexibility is critical for packaging products in poly bags. Therefore this TableTop Speedpack automatic bagger is engineered to process poly bags on a roll up to 300 mm wide and 500 mm long.
Using an advanced control system the A300 SPK TT is able to operate at a rate of 30 bags/minute, ensuring that machine speed is not the limiting factor in your packaging process. Speedpack Tabletop can be loaded semi-automatically by hand or by using infeed devices that can interface directly with the PLC. This automatic bagger can be cycled by pressing a foot switch, tapping the seal bar or just in automatic mode.
Wide varieties of products can quickly be packed. Film rolls can easily be exchanged from the front side, saving operating time.
This poly bagger generates a cost efficient step forward in warehouse packaging, creating labour savings by automating your packaging process.
| | |
| --- | --- |
| Bag length | 130 – 500 mm (min-max) 310 mm – support table |
| Bag width | 75 – 300 mm (min-max) |
| Seal width | 1.5 mm |
| Capacity | max. 30 bags / min (depending on bag size, film and way of filling) |
Options:
Customized Options for Speedpack A300 (CTO)

115 VOLT
115 Volt version
EU/UK/CH/CN/US
Power cable for selected country
SPK TT BS
Bag stretcher
SPK TT STI
Support table inclinable 50 mm length
SPK TT STIE
Support table inclinable 80 mm length
SPK TT FP
Foot operation with cover
SPK TT HSK
Handshake incl. contraplug and synchro cable (SPK TT ES excluded)
SPK TT ES
Error signal (only in combination with SPK TT HSK)
SPK TT LU
Air press device

 Coding Solution for Speedpack A300            

SPK TT LAB
Sato Label printer including bracket & mounting
SPK TT PB LAB
Bracket for label printer
SPK TT PS
Print signal (needed for communication between SPK and labeler)
SPK TT TTP
Thermal tranfer printer (available 1st quarter 2020)
SPK TT PB
Printer bracket for Videojet
SPK TT MP
Mounting of Videojet printer
390-550412
Roll SATO CL4NX Transferfilm 70 mm
390-550413
Roll SATO CL4NX Transferfilm 100 mm
390-550410
SATO CL4NX Label 70X100 (x1000) – higher volumes on request
390-550411
SATO CL4NX Label 100X150 (x1000) – higher volumes on request
Brand
Audion
Audion Packaging Machines are high quality European made packaging machines with a worldwide service network.
With Audion you have a choice of packaging machines that meet your production requirements. The extensive range of machines covers a large packaging need. Audion Elektro specialise in design and development and manufacture of packaging machinery for the high-end packaging industry. Audion Packaging Machines are sold worldwide and pack everything; from medical, industrial parts to food. Audion Elektro manufacture high quality products for every market, from industrial to retail, standard or custom made, Audion develop a solution for your packaging challenges. Not only for today, but also for the future.
Audion Packing Machines:
Table top heat sealers
Medical / pharmaceutical / high tech packaging
Vacuum packing
Automatic packaging
Shrink packaging
Rotary / Band sealers
Tray sealers
Packaging material – Consumables
Packaging machines for E-commerce
As well as producing standard machines, Audion are happy to provide bespoke models where required.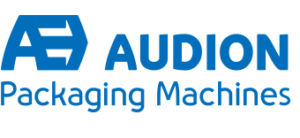 ---
Only logged in customers who have purchased this product may leave a review.