Description
Brand
Additional information
Reviews (0)
Description
The PSC-1100H is a professional horizontal continuous band sealer, designed for large pre-made, single or multi-layer plastic bags that are sealed lying down. It is ideal for granules or solid products that would not spill if sealed lying flat.  The conveyor and head unit can be angled to up to 30degrees to help packing of partially flowable products.
It is manufactured in stainless steel and is equipped with a height-adjustable integrated conveyor belt. The speed of this conveyor is synchronized to the sealing unit. Easy to operate control panel to set the seal temperature, printer temperature and the conveyor speed.
The sealer is floor standing and comes with lockable caster wheels. A bag is fed in to the PSC 1100H from the right hand side and it will travel on the conveyor at the pre-set speed through the machine exiting on the left hand side.
Technical Specification
| | |
| --- | --- |
| Power | 240Volt AC   750W |
| Seal Speed | Variable up to 12 m/min |
| Seal Width | 10 mm |
| Temperature Range | 0 – 300 °C |
| Bag length / height | 150 – 400mm |
| Conveyor loading | 15kg max |
| Dimensions | 1100×610×1030mm |
| Weight | 125kg |
The maximum speed is normally limited by the speed an operator can feed the sealer,  you may be able to achieve more than 12 bags per minute (5000+ per day).
Rotary continuous sealers are designed for pre-made, single or multi-layer plastic bags including foils and craft paper laminate.
Horizontal band sealers are not suitable for flowable products like powder, liquid, or solid products that would spill if sealed lying flat. The height and weight of the packed bag normally govern the size of the band sealer. The horizontal machines are normally suitable for bags less than 400mm in height as larger bags can overhang the conveyor.
Critical spare parts for the continuous band sealers are the Teflon (PTFE) bands which should be replace regularly when they break or appear blackened.
If you require a faster sealer than you will need to consider automation.
Brand
PackSealer
Since the year 2000 Packsealer has offered an enormous range of heat sealers, vacuum sealers, rotary band sealers, and packaging equipment the Pack Sealer branded machines are a cost effective alternative to the European manufactured equipment. PackSealer heat sealers; impulse heat sealer, direct or constant heat sealers and band sealers plus all the necessary spare parts to maintain these sealers. The impulse sealers include the simple manually operated hand sealers and foot sealers where the jaws are closed manually so are suited for low volume applications and automatic foot switch operated sealers for medium volume applications.  The foot pedal and foot switch are also available as double heated elements for heavy duty bags and the vertical sealer is great for sealing liquids and large heavy sacks. For high volume the rotary band sealers are the Pack Sealer machines that should be considered. All these are manufactured in stainless steel and are a fraction of the Audion prices. Spare parts are stocked; element wires, Teflon (PTFE), silicon pressure pads, cutter blades and fuses.
You PACK it, We SEAL it!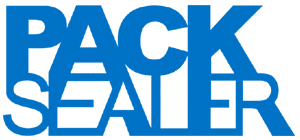 Additional information
| | |
| --- | --- |
| Weight | 100 kg |
| Dimensions | 110 × 90 × 150 cm |
| Installation | No Installation Required, Onsite Installation, Onsite Installation & Training |
| Bag Material | Cellophane, Craft Laminate, Foil Laminate, Heavy Duty Thermoplastic, Light Duty Thermoplastic, Medium Duty Thermoplastic, Metalised Laminate, Side Gusset |
| Capacity | High (up to 2500 seals/day), Low (up to 500 seals/day), Medium (up to 1000 seals/day), Very High (more than 2500 seals/day) |
| Seal Length | 0 to 250mm, 300mm – 450mm, 400mm – 600mm, 550mm – 800mm, 750mm – 1000mm, 1000mm + |
| Seal Width | |
| Sealer Type | |
| Feature | Constant Heat, Vertical Sealer, Continuous Sealer, Stainless Steel |
---
Only logged in customers who have purchased this product may leave a review.