Description
Brand
Additional information
Reviews (0)
Description
Durable, Heavy Duty Industrial Professional Heat Sealer .
Optimax Professional Heat Sealer offering motorised sealing with the Adaptive Sealing Cycle Control (ASCC).  In 420mm wide option with 5mm double seal.
Motorised Sealing Bar with Integral Slitter
The sealing head closes electrically and automatically opens at the end of the sealing and cooling cycle to ensure optimum seal quality. The integral slitter neatly separates the sealed film and creates a new leading edge on the film roll.
Digital Temperature & Time Control
Precise adjustment gives more flexible regulation of seal quality and minimises energy consumption.
Adaptive Sealing Cycle Control (ASCC)
An innovative feature that automatically adjusts sealing and cooling times to suit the working cycle speed.  This prevents overheating of sealing wires during extended, high-frequency use.
Useable for closing and producing pouches and bags
Precise and energy-efficient high speed impulse heat sealer.
SPECIFICATIONS
Powder coated aluminium extruded body and seal bar for greater rigidity
Digitally adjustable temperature and sealing time
Adaptive Sealing Cycle Control (ASCC) auto adjusts sealing and cooling times to suit usage patterns
Motorised sealing head activated by electric foot pedal
Sealing wire tensioning unit maintains constant seal width
Integral safety film cutter to trim excess film from sealed edge
Seal width 5.0mm
Seal length 400mm
Maximum film width and cutting length 600mm
Power supply 230V 50Hz
Power consumption 650W
IP33 as Standard
Heat and Cool cycle settings
Sealer settings can be locked to prevent tampering
Dimensions (L x W x H) 600 x 215 x 190mm
Weight 22kg
OE420   – 400mm with cutter
Options:
Adjustable Work Table and Bag Support
Stand
Brand
Optimax
Optimax offer a number of high quality heat sealers, divided into three distinct ranges, PacSeal, ProSeal and OptiSeal. Each product range satisfies varying application criteria, based upon light, medium and heavy duty for both frequent and occasional use.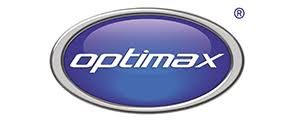 ---
Only logged in customers who have purchased this product may leave a review.