Description
Brand
Additional information
Reviews (1)
Description
The PACPLUS impulse heat sealer is a high quality sealer. Sealing up to 2 x 120mu (500g) polythene. These impulse heat sealers make sealing polythene quick and easy. PACSEAL Polyethylene Bag and polythene Tubing Impulse Heat Sealer provides a watertight and airtight seal on flat and gusseted polythene bags or polythene tubing with no warm-up and no hot or cold spots.
Seal width 3mm
Usage guide up to 200 seals per shift.
Available in 4 sizes:
Seal Length               Standard              With Cutter
200mm                     O-IS200                  O-IS200C
300mm                     O-IS300                  O-IS300C
400mm                     O-IS400                  O-IS400C
500mm                     O-IS500                  O-IS500C
Spares Kits available here:
Pacplus Hand Impulse Heat Sealer Spares Kit | PackSealer
Universal Spares Kit for PAC SEAL impulse heat sealers.
Seal Length             Standard                                              With Cutter
Sealer         Kit                                     Sealer            Kit
200mm                    O-IS200    O-KIT200                        O-IS200C    O-IS2KIT
300mm                    O-IS300    O-KIT300                        O-IS300C    O-IS3KIT
400mm                    O-IS400    O-KIT400                        O-IS400C    O-IS4KIT
500mm                    O-IS500    O-KIT500                        O-IS500C    O-IS5KIT
Brand
Optimax
Optimax offer a number of high quality heat sealers, divided into three distinct ranges, PacSeal, ProSeal and OptiSeal. Each product range satisfies varying application criteria, based upon light, medium and heavy duty for both frequent and occasional use.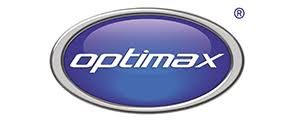 ---
Only logged in customers who have purchased this product may leave a review.