Description
Brand
Additional information
Reviews (0)
Description
Seal Length 280mm  width 3mm Due to it's portable character, this machine is particularly suitable for sealing all kinds of strange and difficult shaped products. The bi-active seal bars (both upper and lower seal bar are equipped with a resistance wire) allows the sealing of thick polyethylene up to 2 x 0,3 mm. Furthermore it will be possible to seal most of the laminate films, a simple test will tell you if the machine will be adequate for your film or not.
The machine needs to be connected to a transformer, where the seal time can be set accordingly to the film you are using. Once the jaws are closed the button is pressed and the seal will start, indicated by a control light. After the sealing time has passed (max. 1-3 sec.) the sealing will stop automatically and you can open the tongs.  note:
You will need the purchase the Super Poly Transformer too.    Super Poly Transformer
Price is for the 281PS only,
Technical information
Super Poly Transformer 
Voltage  230V-1ph-50/60Hz
Consumption  1500 W
Weight  7 Kg
Dimensions  27x19x19
Technical information
281 PS
Seal length  280 mm
Seal width  3 mm
Opening of the jaws  30 mm
Weight  1,5 Kg
Dimensions  40x35x15
Brand
Audion
High quality packaging machines with a worldwide dealer service. With Audion, you have a choice of packaging machines that meet your production requirements. The extensive range of machines covers a large packaging need. As well as producing standard machines, we are happy to provide bespoke models where required.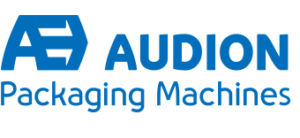 ---
Only logged in customers who have purchased this product may leave a review.