Description
Brand
Additional information
Reviews (0)
Description
Due to it's portable character, this machine is particularly suitable for sealing all kinds of strange and difficult shaped products. The bi-active seal bars (both upper and lower seal bar are equipped with a resistance wire) allows the sealing of thick polyethylene up to 2 x 0,3 mm. Furthermore it will be possible to seal most of the laminate films, a simple test will tell you if the machine will be adequate for your film or not.
The machine needs to be connected to a transformer, where the seal time can be set accordingly to the film you are using. Once the jaws are closed the button is pressed and the seal will start, indicated by a control light. After the sealing time has passed (max. 1-3 sec.) the sealing will stop automatically and you can open the tongs.
You will need to purchase the Super Poly Transformer  too:   Super Poly Transformer
Price is for the 381PS
Technical information
Voltage 230V-1ph-50/60Hz
Consumption 1500 W
Weight 7 Kg
Dimensions 27x19x19
Technical information
381 PS
Seal length 380 mm
Seal width 3 mm
Opening of the jaws 30 mm
Weight  1,7 Kg
Dimensions 40x45x15
Brand
Audion
Audion Packaging Machines are high quality European made packaging machines with a worldwide service network.
With Audion you have a choice of packaging machines that meet your production requirements. The extensive range of machines covers a large packaging need. Audion Elektro specialise in design and development and manufacture of packaging machinery for the high-end packaging industry. Audion Packaging Machines are sold worldwide and pack everything; from medical, industrial parts to food. Audion Elektro manufacture high quality products for every market, from industrial to retail, standard or custom made, Audion develop a solution for your packaging challenges. Not only for today, but also for the future.
Audion Packing Machines:
Table top heat sealers
Medical / pharmaceutical / high tech packaging
Vacuum packing
Automatic packaging
Shrink packaging
Rotary / Band sealers
Tray sealers
Packaging material – Consumables
Packaging machines for E-commerce
As well as producing standard machines, Audion are happy to provide bespoke models where required.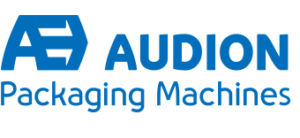 ---
Only logged in customers who have purchased this product may leave a review.