Description
Brand
Additional information
Reviews (0)
Description
The Audion Super Cello Hand Held Heat Sealer Seal Length 300mm or 420mm, width 10mm.
These hand held heat sealing tongs can be used for a variety of applications requiring a constant heat sealer that can be used at the location of the item to be sealed. The 4.5 metre long power lead enables the user to walk around with the unit and seal packages on site. The comfortable insulated grip of the machine keeps the handle cool even when the temperature of the jaws rises to 250degC.
The Super Cello can be used for sealing Paper and Aluminium laminates. The temperature of the jaws can be adjusted from 60degC to 250degC to suit the type and thickness of the material to be sealed. Both sealing bars are heated providing efficient heat distribution.
The Super Cello sealers are very easy to operate. The jaws are closed by hand and then released once sealing is complete.
The Super Cello comes in two different lengths: 300 mm. and 420 mm. (A300 SC and A420 SC)
with the option of PTFE coated seal bars (A300 SCT and A420 SCT)
Brand
Audion
Audion Packaging Machines are high quality European made packaging machines with a worldwide service network.
With Audion you have a choice of packaging machines that meet your production requirements. The extensive range of machines covers a large packaging need. Audion Elektro specialise in design and development and manufacture of packaging machinery for the high-end packaging industry. Audion Packaging Machines are sold worldwide and pack everything; from medical, industrial parts to food. Audion Elektro manufacture high quality products for every market, from industrial to retail, standard or custom made, Audion develop a solution for your packaging challenges. Not only for today, but also for the future.
Audion Packing Machines:
Table top heat sealers
Medical / pharmaceutical / high tech packaging
Vacuum packing
Automatic packaging
Shrink packaging
Rotary / Band sealers
Tray sealers
Packaging material – Consumables
Packaging machines for E-commerce
As well as producing standard machines, Audion are happy to provide bespoke models where required.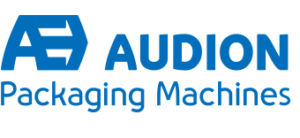 ---
Only logged in customers who have purchased this product may leave a review.