Description
Brand
Additional information
Reviews (0)
Description
The AD 545 AV is a tabletop vertical band sealer. Pre-made bags are sealed standing up, which is ideal for powder, liquid or solid products that would spill if sealed laying flat.
The sealing unit can be adjusted in height to suit different sizes of packages.
The machine can be programmed with up to 9 pre-set seal settings for different packaging, bag sizes and materials.
The AD 545 AV is equipped with an easy to operate digital panel and PTFE seal belts as on the AD545AH
Applications: all kinds of sealable bags, food products, seeds, ironware, mechanical and electric parts, etc.
| | |
| --- | --- |
| Seal length | Unlimited |
| Seal width | 10 mm |
| Max. bag length | 250 mm |
| Max bag flap length | 45 mm |
| Type of machine | Continuous sealer, Semi automatic |
| Model | Table |
| Covering | Epoxy |
| Knife | No |
| Pedal operated | No |
| Machine weight | 45 kg |
| Max. weight on conveyor belt | 5 kg |
| Thickness of film | 2 x 200 micron (max) |
| Thickness of film | 2 x 25 micron (min) |
| Type of film | Cellophane, Laminate, Ready Made Bags, PP (Polypropylene), PE (Polyethylene) |
| Type of package | Bag |
| Sector /Application | Backery, Coffee & Tea, Industrial Parts, Office Supplies, Packaging & Loistics, Pet Food, Shop |
| Type of product | Fluid, Granulate, Powder, Solid |
Please call or email to verify stock and delivery.
Brand
Audion
Audion Packaging Machines are high quality European made packaging machines with a worldwide service network.
With Audion you have a choice of packaging machines that meet your production requirements. The extensive range of machines covers a large packaging need. Audion Elektro specialise in design and development and manufacture of packaging machinery for the high-end packaging industry. Audion Packaging Machines are sold worldwide and pack everything; from medical, industrial parts to food. Audion Elektro manufacture high quality products for every market, from industrial to retail, standard or custom made, Audion develop a solution for your packaging challenges. Not only for today, but also for the future.
Audion Packing Machines:
Table top heat sealers
Medical / pharmaceutical / high tech packaging
Vacuum packing
Automatic packaging
Shrink packaging
Rotary / Band sealers
Tray sealers
Packaging material – Consumables
Packaging machines for E-commerce
As well as producing standard machines, Audion are happy to provide bespoke models where required.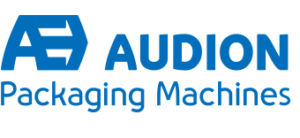 ---
Only logged in customers who have purchased this product may leave a review.