Description
Brand
Additional information
Reviews (0)
Description
The Audion Magvac Vacuum Sealer is a powerful, stainless steel vacuum packer equipped with a vacuum nozzle and bi-active sealing bars.
720mm wide
This machine can be used for vacuum packaging and modified atmosphere packaging. It is available in two versions; a standard model and a model for validated sealing. This is particularly important in the medical and pharmaceutical industry but validated packaging starts to become more important in other industries too.
Both versions of the Magvac Vacuum Sealer are available with a sealing length of 520 mm, 720 mm or 1020 mm. The machines are standard equipped with a foot pedal.
Vacuum Heat Sealers
The Vacuum sealer removes the air from the bag to safely packages food, pharmaceutical goods and other materials. There are many different vacuum sealer machines on the market to suit a wide range of requirements and budgets. The Vacuum Sealer fall into two main categories;
Internal or chamber vacuum sealers; with the bag inside the chamber the vacuum pump removes the air. Ideal for smaller, wet, dry or liquid products
External, nozzle or probe type vacuum sealers like the Magvac are ideal for larger plastic bags. These are more suitable for dry products but not for liquids.
Magvac Features
Compact design; easy to fit into workspace
Heavy duty design
Large sealing bar opening: 45 mm
Bi-active Double heat with the possibility to switch off one sealing bar
Easy to use digital panel
The MV is suitable for the production of vacuum and MAP packaging (Modified Atmosphere Packaging)
Bi-active sealing bars suitable for laminate and thick pouches
Machine can be equipped with a support system
On a support stand the Magvac can be used in horizontal and diagonal sealing position and the machine is adjustable in height
Pneumatic closure of the sealing bars (prevents overheating of the electromagnets)
Machine built to the latest standards
Read our article on Vacuum Sealers:
Brand
Audion
Audion Packaging Machines are high quality European made packaging machines with a worldwide service network.
With Audion you have a choice of packaging machines that meet your production requirements. The extensive range of machines covers a large packaging need. Audion Elektro specialise in design and development and manufacture of packaging machinery for the high-end packaging industry. Audion Packaging Machines are sold worldwide and pack everything; from medical, industrial parts to food. Audion Elektro manufacture high quality products for every market, from industrial to retail, standard or custom made, Audion develop a solution for your packaging challenges. Not only for today, but also for the future.
Audion Packing Machines:
Table top heat sealers
Medical / pharmaceutical / high tech packaging
Vacuum packing
Automatic packaging
Shrink packaging
Rotary / Band sealers
Tray sealers
Packaging material – Consumables
Packaging machines for E-commerce
As well as producing standard machines, Audion are happy to provide bespoke models where required.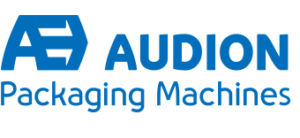 ---
Only logged in customers who have purchased this product may leave a review.