Description
Brand
Additional information
Reviews (0)
Description
The Suprema Chamber Vacuum Sealer is an entry level chamber machine for professional vacuum packaging. Suitable for all business sectors , this high quality model is is manufactured in Italy by Lavezzini and offers a extremely high work capacity and, above all, great value for money.
They have accurate but simple electronic controls and it can work with different materials of vacuum bags, foil, laminate and even embossed bags.
The Suprema Chamber Vacuum Sealer from the Lavezzini NEW series is made totally in stainless steel and equipped with removable sealing bars.
Overall dimension    560x610x410
Size of the chamber   500x460x200
Sealing bar   500mm
Vacuum Pump   Q = 12/14.4 m3/h-OIL
Absorption   W 950
Voltage   230 V/50-60 Hz
Optional Gas Flush (requires nitrogen cylinder for nitrogen fill)
Brand
Lavezzini
Lavezzini have been manufacturing vacuum packing machines since 1983 and the aim is to supply customers with technologically advanced products. No matter if it concerns external suctions machines, vacuum packers with chamber or tray sealers: Lavezzini equipment can be a fundamental tool for any professional kitchen. Experience, innovation and technology are the milestones of "Lavezzini" group, one of the main manufacturers of vacuum packing machines worldwide.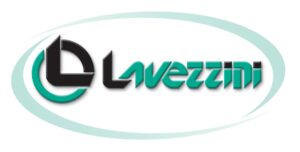 ---
Only logged in customers who have purchased this product may leave a review.