Description
Brand
Additional information
Reviews (0)
Description
The Audion AD662MV is a compact medical rotary sealer with sealing temperature, pressure and speed fully validatable according to ISO 11607-2.  The process parameters can be exported to PC via USB memory stick.
The sealer can handle medical pouches of: polypropylene/paper, medical pouches, PA/PE and laminated materials. The seals are made according to the requirements of EN 868-5 and DIN 58953-7.
Specification
| | |
| --- | --- |
| Seal length | Unlimited |
| Seal width | 12,5 mm (multi line) |
| Seal speed | 8m/min (50Hz) / 9.6 m/min (60Hz) |
| Seal temperature | Max. 220 °C |
| Type of machine | Band sealer, Validatable/calibratable/medical |
| Model | Table |
| Covering | Epoxy/Stainless Steel |
| Knife | No |
| Pedal operated | No |
| Machine dimensions | 473 x 235 x 181 mm |
| Type of film | Aluminium Laminated Bags, Paper-PP, Medical Pouches |
| Thickness of film | 2 x 100 micron |
| Type of package | Bag |
| Sector /Application | Pharmaceutical Industry, Medical Industry, Seed Industry |
| Type of product | Granulate, Powder, Solid |
Brand
Audion
Audion Packaging Machines are high quality European made packaging machines with a worldwide service network.
With Audion you have a choice of packaging machines that meet your production requirements. The extensive range of machines covers a large packaging need. Audion Elektro specialise in design and development and manufacture of packaging machinery for the high-end packaging industry. Audion Packaging Machines are sold worldwide and pack everything; from medical, industrial parts to food. Audion Elektro manufacture high quality products for every market, from industrial to retail, standard or custom made, Audion develop a solution for your packaging challenges. Not only for today, but also for the future.
Audion Packing Machines:
Table top heat sealers
Medical / pharmaceutical / high tech packaging
Vacuum packing
Automatic packaging
Shrink packaging
Rotary / Band sealers
Tray sealers
Packaging material – Consumables
Packaging machines for E-commerce
As well as producing standard machines, Audion are happy to provide bespoke models where required.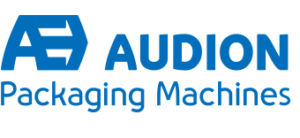 ---
Only logged in customers who have purchased this product may leave a review.