Description
Brand
Additional information
Reviews (0)
Description
Medium tabletop model
Digital control panel with 10 programs
Stainless steel chamber
High transparent lid
Technical information
AVMS 123
Seal width   3,5 mm double seal
Seal bar configuration   Net seal bar length  340 mm
Effective chamber size   340 x 370 mm
Absolute chamber size (WxDxH)   350 x 420 x 150 mm
Machine dimensions (WxDxH)   450 x 555 x 405 mm
Carton size (WxDxH)   560 x 650 x 470 mm / 55 kg
Pump capacity   16 m cube/hr
Power supply   230 V – 1 Ph – 50 Hz
Power consumption   0.55 kW
Vacuum (timer control)
Seal
Soft-air
Extended functions:
Multi-cycles
Gas Plus function
Expansion reduction
Options:
Sensor control
Bag cut-off seal
8mm single seal
Seal 1-2
Gas flush (2 gas pipes on each bar)
Gas kit
Tilted plate for liquid containing bags
100 V – 1 Ph – 50/60 Hz
110/115 V – 1 Ph – 60 Hz
220 V – 1 Ph – 60 Hz
Vacuum Chamber MachinesA vacuum chamber removes the air out of a bag by use of a vacuum pump. Once the air has been removed the bag is then sealed. The Audionvac models start with a small tabletop model and progress through various sizes to a very large double chamber unit.  The cabinet of every model is made of stainless steel, while the chamber is either constructed of ­stainless steel (AVMS machines) or ­aluminum (AVM machines).
Every Audionvac model is equipped with a digital control panel. This ­control panel is clearly laid out and easy to program. In addition, all ­models (except VMS 43, 53, 113, and 133) feature a 10 program memory.All models come with filler plates so that the working height inside the chamber can be adjusted for the pro­duct. There are various options to tailor the machine to specific requirements.
OptionsGas FlushingAdding gas to the package is a way of extending the shelf life of the product. The product, and the space around it in the chamber are vacuumised as normal.  Usually after the vacuuming process the bag is sealed; but with gas flushing the pouch is injected with a gas or gas mixture . When the desired volume of gas is reached the bag is then sealed. This gives a very low residual oxygen percentage and the product is no longer under vacuum pressure.
Sealing barsAlmost all of the larger Audionvac vacuum chamber models can be equipped with different sealing bar configurations. The different possible sealing bar configurations are indica­ted next to each model.
Voltages, Phase and FrequencyAll models can be supplied with a different voltage, phase and frequency to accommodate specific requirements of the customer.Soft-air Soft-air is the ideal function to enable fragile (e.g. fish) or sharp (e.g. T-bone) products to be packed without ­damage. The air enters the vacuum chamber very gently after the sealing process giving the vacuum bag time to form around the fragile or sharp pro­duct. The result is that the product or the vacuum bag will not be damaged. An additional benefit is that the ­product looks neater with a better formed package.
SensorWhen it is important to obtain an exact vacuum or gas level we recommend a sensor. The standard machine normally relies on a time cycle for the vacuum and gas levels, which is accurate enough for most applications. However, when dealing with products that vary in volume or density, a sensor ensures that each package is under the same level of vacuum.Multi-cyclesSometimes it may be necessary to have a repeated sequence of vacuuming and gassing. The multi-cycles option makes this possible with up to 8 processes in one cycle. All models (except AVMS 43, 53, 113, and 133) can be equipped with the multi-cycle option. It is not possible to combine the multi-cycle with the sensor option.
Code SealText can be imprinted in the seal area which may be useful to impart a message or offer security. The advantage of text in the seal is that it remains intact until the bag is opened. The code seal is only possible in combination with the 8 mm-seal.
Custom-made optionsPlease talk to us if there is a requirement not covered by our standard options.  We can usually produce a "special" for a challenging product or process.
Applications
FOOD
• Besides the conserving effect of a vacuum it is possible to surround a product with an inert gas or a mixture of inert gasses. The result of this modified atmosphere is that generally the foodstuffs are preserved and the damaging effects of a high vacuum are avoided.
• There are several advantages of a lower vacuum. In the case of a crushable product the lower vacuum does not exert the pressure of a vacuum pack. Products, which contain fluids, will lose their liquids as a result of the high vacuum. When there are several products in one vacuum bag it is possible for the products to stick together under the influence of a high vacuum; this will not be the case with the lower vacuum of a modified atmosphere.
• The three main gasses that are used to produce the modified atmosphere are the following:• Nitrogen (N2): an inert gas, which does not react to, or with, other substances. This gas is a good base as a substitute for regular air. • Carbon Dioxide (CO2): slows down the microbiological activity and slows down oxidation.
• Oxygen (O2): oxygen is needed to preserve "breathing products", to slow down the growth of anaerobic ­bacteria or to preserve the colour of meat (the oxygen percentage in the vacuum chamber machine may not exceed 25% due to the hazard of explosions).
NON-FOOD
• The most common application for non-food products is to prevent corrosion or other damaging processes such as the decay of wood.
• While the product is protected against chemical or ­biological processes, it is also kept clean and dry.
• Another useful application is the possibility to reduce the volume of products. The difference can be remarkable; especially when you think of a product which uses a lot of space.
• Examples of products in the Non-food area are: PCB's Facial masks Machine-parts  Blankets Medical tools  Wedding-dresses
Brand
Audion
Audion Packaging Machines are high quality European made packaging machines with a worldwide service network.
With Audion you have a choice of packaging machines that meet your production requirements. The extensive range of machines covers a large packaging need. Audion Elektro specialise in design and development and manufacture of packaging machinery for the high-end packaging industry. Audion Packaging Machines are sold worldwide and pack everything; from medical, industrial parts to food. Audion Elektro manufacture high quality products for every market, from industrial to retail, standard or custom made, Audion develop a solution for your packaging challenges. Not only for today, but also for the future.
Audion Packing Machines:
Table top heat sealers
Medical / pharmaceutical / high tech packaging
Vacuum packing
Automatic packaging
Shrink packaging
Rotary / Band sealers
Tray sealers
Packaging material – Consumables
Packaging machines for E-commerce
As well as producing standard machines, Audion are happy to provide bespoke models where required.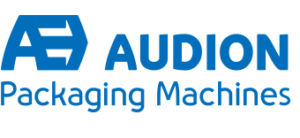 ---
Only logged in customers who have purchased this product may leave a review.